Description
DAB Esybox Mini 3 Whole House Pump
SPECIAL OFFER; Purchase a DAB ESYBOX Mini and receive $50 cash back. Click here for offer details.
Inverter technology for greater energy efficiency
Adjustable pressure set point guarantees constant pressure
Easy to adjust digital display
Low noise level
Flow rate 80 litres /min
8 tap outlets
Max head 50m
4 year warranty

Download Information Sheet

e.syapp is the new DAB mobile application for the line of electronic booster sets that redefine the rules of residential water pressurisation: e.syline!
Choose the ideal e.syline product for your application.
Easily calculate cost-savings on your electricity bill
Instant access to installation videos, catalogs, quick guides, data sheets and instruction manuals.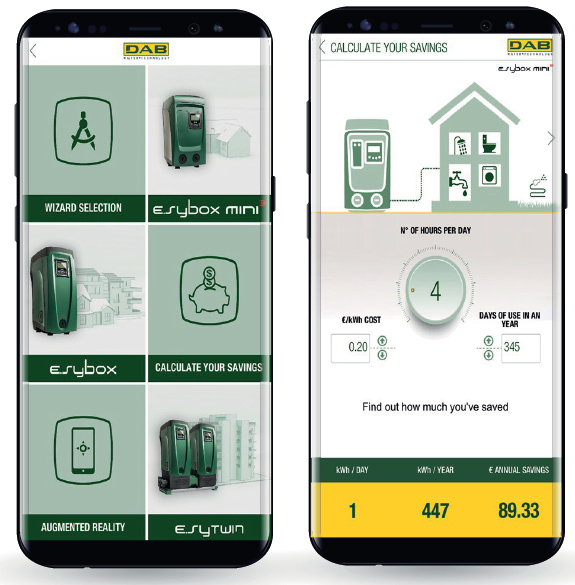 DAB Esybox Mini 3 Whole House Pump
Compact automatic variable speed pressure system ideal for whole house water supply, single or two storey.
8 tap outlets
Flow rate 80 litres/min
4 year warranty
Additional information